Women in Business Romania attended the Women Start up and Entrepreneurship in the Danube Region workshop
Data: 30-03-2015
On March 24 and 25, 2015, Women in Business represented Romania at an international workshop organized by BPW Austria Club (Business and Professional Women), having accepted the invitation of Mrs. Elke Ahrens, President of BPW Club Stuttgart to reunite and make an experience exchange with women in the Danube area.
The "Women Start-up and Entrepreneurship in the Danube Region" workshop which took place in Vienna brought together women from Germany, Austria, Hungary, Croatia and Romania. Apart from the experience exchange, the event was focused on the women's role in the business environment in the Danube region and on encouraging woman entrepreneurship by developing networks, presenting successful models and organizations which support the development of a start-up in the afore-mentioned areas.
The 2-days workshop focused on presenting the organizations which deal with counselling of people who want to start a business in Austria, successful businesses run by women and visits to the headquarters of two jewellery companies in Vienna.
How can you open a business in Austria?
Representatives of Vienna Business Agency, Expat Centre and Start-up Services/Women Service attended the first day of the workshop where they presented financing programs for women, how they can be accessed and what services they offer for people who want to start their business in Austria.
Since most start-up leaders are men, Vienna Business Agency looked for ways through which to encourage women to open their own business, to reach managerial positions and to increase their role in research, science and technology. "In the last 3 years, 100 out of the 395 projects which were financed had women as managers, and their number will increase", said Christian Bartik, Director of Funding Department Vienna Business Agency.
Expat Center presented its integrated international services which it offers for any person who wants to open a business in Vienna. They are the ones who can offer any useful information to an entrepreneur just starting out, from statistics to office spaces or legal counselling. Moreover, for over 2 years and a half, they have also developed Expat Club, which has over 1000 members and is open to all people who come to Vienna from another country. The main goal is to connect with other expats who can learn and help one another during the events and workshops which they organize regularly.
At the end of the presentation, Mrs. Gerlinde Lonin, Women Service Project Manager, held a speech in which she mentioned the services women can benefit from at Start-up Services Academy, a project co-financed by the European Union: "Start-up Services Academy organizes workshops and face-to-face coaching for persons who have had a business for less than 3 years, in 15 different languages, with trainers from the respective countries, so that they also know the cultural background of people who need counselling".
Successful businesses run by women
In the second part of the workshop, successful women entrepreneurs from Austria and the Danube region held speeches.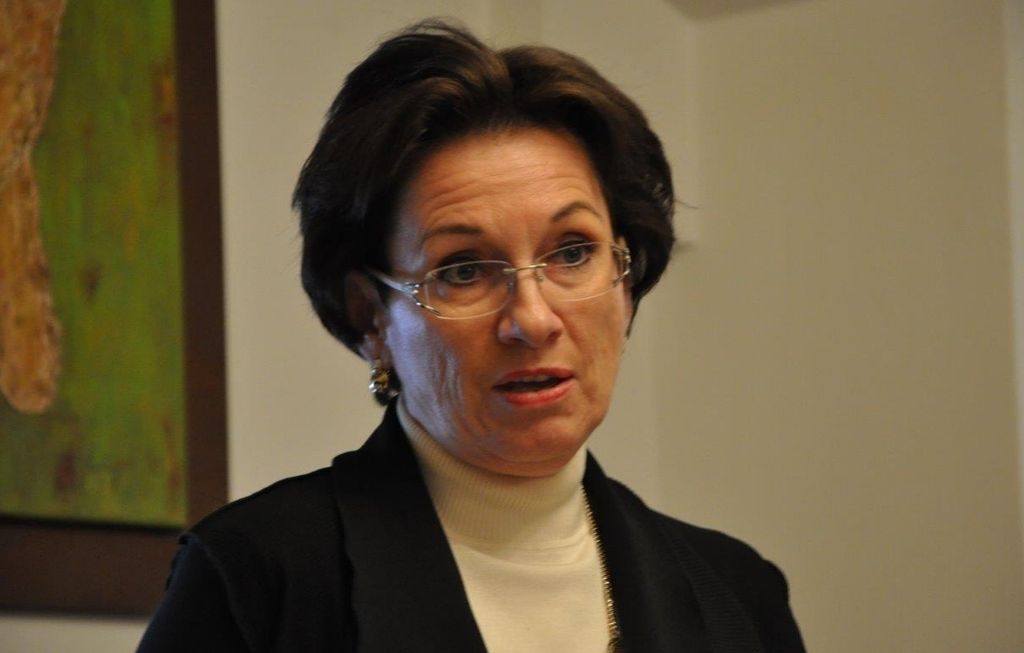 Having a 30-year entrepreneurial experience, Margarete Kriz-Zwittkovits, Honorary President ÖGV (Austrian Business Association) and Vice-president of Cidesco-Medikos Austria, spoke about her experience and how she managed to overcome the obstacles she met in time: "If you want to grow a company, you must invest in it, but, at the same time, you have to find a balance between how much you invest and how much profit you can obtain."
Alida Perkov, BPW Danube Net President, spoke about networking as a necessity and the way in which BPW network offers support for women entrepreneurs in the Danube region: "Three of the most important things for women business everywhere are entrepreneurial education, access to information and lobby."
At the end, Sylvia Leukauf-Rossi, Rossi die Taschenfabrikantin Managing Director, presented several collections of bags from natural materials, together with a short presentation of the company and the way in which the business developed.
About BPW Club
BPW International is one of the largest organizations for women in the world, which was founded in 1930 and has representatives in almost 100 countries. The aim of the organization is to develop personal and professional development programs, trainings and mentorship for members and not only.
In 2014, BPW Stuttgart Club initiated the project "The Union and Consolidation of Women's Situation in the Danube region", from which the workshop which took place on March 24 and 25, 2015, is part of.
About Women in Business
Founded in 2009 by Alice Botnarenco, the Women in Business organization develops projects which addresses entrepreneurs and women who work in companies. In 2012, she represented Romania at Global Summit of Women, the largest economic forum for women, she relaunched the site www.femei-in-afaceri.ro, positioned as an information portal from the female business environment and has created the first online business platform for women in Romania.
Initially started as an online community, Women in Business has now over 2000 members on the LinkedIn group and a few thousand participants at over 200 business networking events which took place during its 5 years of existence.